[njwa_button id="872"]
Business Premium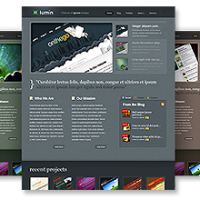 The phenomenon of conducting any sorts of transactions with the help of electronic communication technology such as the Internet, e-books, e-mail, extranets, mobile phone , and databases if popularly known as "E-Commerce".
The online transactions that occur can be anything ranging from selling, buying, distributing, and marketing of products over the internet. Basically any type of transactions between companies and customers (B2C) and between companies (B2B) can be categorized under E-commerce.
'E-Commerce' Or 'E-Business'
An E-commerce site in its simplest form can act as a pamphlet with a phone no. thus giving the customer an opportunity to know more about the product and buy it. In its complex form such types of sites can range all the way to a real time credit and processing site where customer can purchase downloadable goods and receive them right there right then!!!
E-Commerce is one perspective of World Wide Web that has witnessed a fast growth over past few years. With no. of internet users increasing at a fast pace the no. of people buying and selling goods on-line has also increased enormously.
Disk Space & Traffic
Included:
Web Space
200 MB
Web Design
Included:
Customized  home page design as per your choice and requirement
Yes
10+ dynamic web pages using php, MySQL
Yes
Contacts page with enquiry form
Yes
Free hosting for 1 Month
Yes
Free registration with search engines
Yes
Your domain name, that is www.yourcompany.com*
Yes
Free registration with search engines
Yes
Online shopping cart
— Dynamic display of products on the web page
— Site Forum
— Online Poll
— Hit Counter
— Guestbook
— Online Form
— Secure checkout
— Facility to update/upload products, price by store owner
— Streaming audio/video: Click tracking facility to monitor visitor
— Statistics like location, average browsing time, referring site, OS, browser
Site search facility
Password protected admin login to access secure contents
Email
Included:
POP3/webmail accounts with your domain name anything@yourdomain.com
30
SiteMail 5.5 – Web-based Email
Yes
CleanMail – Spam and Virus Blocker
Yes
Email Forwarding
Unlimited
Email Aliases
Unlimited
Email Autoresponders
Unlimited
Site Management Tools
Included:
24/7 FTP Access
Yes
SiteControl – Web-based Control Panel
Yes
Security Features
Included:
SSL (Secure Socket Layer) Encryption
Yes
Free Secure Server URL
Yes
Intrusion Detection System
Yes
Firewall
Yes
Support & Backup
Included:
Prompt and unlimited support via Email/Phone/Live Chat
Yes
Free website updateEvery 6 months
Yes
Free Search Engine Optimization
Yes
Live Chat facility at $120.00 extra. $29.95 monthly charge
24/7 Support
Email Support
Daily Data Backup
Yes
99.99% Network Uptime
Yes
Database
Included:
PHP 4.3.x
Yes
MySQL
Yes
phpMyAdmin
Yes
Ecommerce
Included:
Shopping Cart
Yes
Data base implementation
Credit card payment form
Cost
Call us or request an online quote for pricing
Website designed and hosted in 72 hours to 2 week depending upon the complexity and design request. Payment should be made via credit card/PayPal after 14 days of trial period.
  Information required from you:
Your domain name preferences

Text contents to be put on the web page

Graphics contents to be put on the web page
  Advantages:
14 Days Free Trial Period

On time Delivery
*Subject to availability