[njwa_button id="872"]
Exclusive SEO Package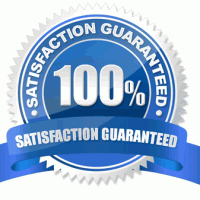 $79.95/month OR $919.95 annual

The most aggressive SEO plan. Target up to 40 keywords and explode your rankings!
Is your niche very competitive? Want to push your competition to the bottom and take over their traffic and orders? Look no further! Extremely effective SEO plan; Highly recommended to knowledgeable business owners. Guaranteed way to secure your place on top of search engines for 40+ keywords!
Key Features:
Optimized for: 40 keyphrases
100 do-follow off high-PR links/month
15 blog postings, 2 article/month
20 do-follow blog & forum postings/month
On-Site SEO Optimization

Preparation of your website for search engines.
Let your website and search engines speak the same language!

Website analysis and keyword research
40 keywords website source code and navigation Optimization (need more keywords?)
Google Webmaster Tools & Google Analytics setup
Sitemap.xml and robot.txt installation

Search Engine Submission (manual)

Get indexed fast: manual submission to Web 2.0 & Social Media websites

40 Search Engine Submissions
600 Social Bookmarking Submissions
3000 Major Directory Submissions

Submission reports are available upon customer's request from our Live Customer Service Department

Incoming Link Building, Monthly (manual)

100% tested & proven way to beat your competition and stay at the top.
More references – better results!

100 One Way Backlinks off PageRank (PR) 4-8 Authority Websites (need more links?)

Linking reports are available upon customer's request from our Live Customer Service Department

Custom Blogs and Articles (manual)

Give search engines what they want: new links to your site – every month.
More content our beyond your website!

Blog Setup, Customization & Optimization
15 SEO Customized Blog Postings, monthly
2 SEO Customized Custom Article Written, monthly
10 Article Submissions to Top Article Websites, monthly
20 Do-follow Blog & Forum Postings, monthly

Local Map Listings on Google, Yahoo! & Bing

Dominate top of search engines with map & phone number for local searches

Setup and Optimization of Local Business Listings (LBL) in:

Google Maps;
Bing (MSN);
Yahoo Enhanced;

Facebook Business Profile Creation
Video Distribution*
Local Business Listings "Push to the Top" Optimization
*Video distribution to 20+ major video content websites. Video required in digital format such as .WMV, .AVI or .MOV.
Initial Analysis + Reports Monthly

Initial SEO Evaluation and Ranking Progress Reports

Website evaluation report (Initial Stage)
Custom Analytic and Ranking report (Monthly)
Service reports: linking, blogging/articles or submission are available upon request