[njwa_button id="872"]
Google Analytics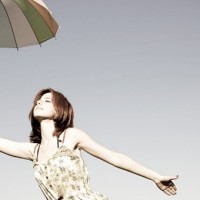 Google analytics is a completely free, enterprise level web analytics system that gives an insightful overview of your website's performance at all levels.
The analytics system offers a preview of how visitors find your website, what they find most interesting in it, which page/product receives the ultimate preference from your target audience etc. The analytics system will be able to track everything about your visitors – including your visitors' web browsers to the time and point of their exit from your site.
AdWords is a popular advertising platform preferred by many professionals and Google analytics integrates Google AdWords to monitor your advertising campaign and its performance. There are many web analytics programs available, but Google analytics offers the best analysis of your website free of cost.
Web Sequel SEO's Google Analytics program offers the following gamut of services:
Account Creation & Set up – This includes the initial process of setting up a Google Analytics account for your website.
Installation Assistance – We provide installation assistance to add Analytics to website.
AdWords Account Linking – If you are an AdWords advertiser, we integrate your AdWords account into your Google Analytics account. This helps you keep track of both your advertising performance and your website's performance.
Out-going Link Tracking – We track the exit link/s from your website and based on that, we identify how and why people exit your website.
Download Tracking – We track a file download within a particular page or total website to get the download numbers.
Site Search Tracking – We track what people searched for on your website or identify what people expect from your website.
Report Scheduling – We schedule your site's performance reports to understand its performance.
Support – We provide both mail and call support (subject to vary, based on your package)
Other services that come under Google Analytics program are Filter Creation, Advanced Profile Creation, E-commerce Tracking, User-defined Segmentation, Advanced Settings, Goal Configuration, Custom Segmentation. To know more on the other services, contact us .