[njwa_button id="872"]
Mission Statement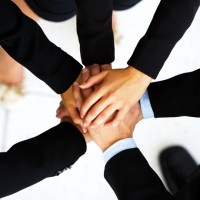 Web Sequel Mission Statement
"…To provide unparalleled Web site strategy, design, development, and maintenance services to our clients."
We will be globally respected organization that provides Quality IT services and solutions.
Web Sequel LLC goal is to keep our clients on the leading edge of information transfer technologies, adding significant value to their business. Most importantly, we accomplish this by creating a long-term relationship with each partner by combining creative and cost effective solutions with a solid foundation of support and maintenance.
Web Sequel LLC theme for creating web sites that are inviting, informative and interactive has been a winning formula for both new web site projects and the revitalization of first generation sites.. We work diligently to educate each client and help them quickly adapt their business model to the opportunities available to them on the Internet.
Web Sequel LLC mission is to provide value to our customers by offering several benefits to them including speed to market, high quality people and processes, cutting edge technology expertise and a full service portfolio. Explore the world of Synapse for all your technology service needs.
Our aim is success…