[njwa_button id="872"]
Quality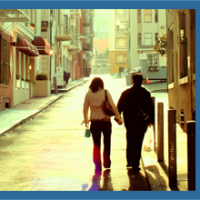 Quality is a holistic concept
Quality is an all encompassing part of our business and lives. Strong quality processes are built into every area of work.
Quality by all means can be described as the tool that ensures complete customer satisfaction and in turn the only way to measure customer satisfaction is quality.
Just give us the nod, and our highly experienced team of professional consultants, skilled writers, accomplished editors and master designers will work with you to develop that perfect website you always wanted to have.
In websites the concept of quality can be explained in terms of following:
Operative Factor
Performance
Workability
As per the Operations related factor the websites can be thought of quality only if:
Presentations is good
Appealing and catchy
Easy navigation
Information rich content
User-friendly
Any website can have proven standards of quality if the website is able to deliver its message of development i.e. the reason why it was made and how efficiently it was able to do the same.
A few more factors that strengthen the idea of a well performing site would be:
Consistency
Throughput
Turn around time
Dependability
As the time changes so do the requirements of a website hence, the code of the website is expected to be flexible enough to absorb the changes. Also, the code is estimated to have the ability of being intricate yet readable. In terms of Workability any website whose code has the mentioned features is said to have followed quality principles. The web development cycle consists of various processes like analysis, feasibility studies, designing, coding, testing, delivery, maintenance and post implementation if any of these phases is not operated keeping in mind the quality values then the entire website model can be expected to loose the on whole value of quality. Our strategy of work has been designed in the best possible manner in order to incorporate quality values and principles thus, helping us deliver solutions that are efficient and qualitative.