[njwa_button id="872"]
Web Site Hosting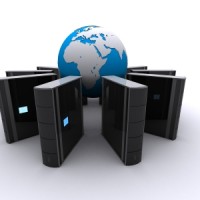 Web hosting can be described as the service that allows the internet user to store any sort of information in the form of raw data, images, audio or video. Basically, any content that is accessible via web. The computer on which your graphics, html files etc reside is known as web host and the process of doing so is called web hosting. The main function of any web hosting company is to provide internet connectivity and a space on their server to the clients for storage of their data.
Web Sequel LLC offers web hosting solutions on Linux, Windows NT/Windows 2000 platform on our powerful servers located in United States.
Our main focus is providing Shared Hosting though we also, provide dedicated servers solutions. The services provided on both Linux and Windows NT servers include amongst others like Virtual Web Servers, Mega Web Server, Corporate Server, Dedicated Linux/NT server, and Name Server. Apart from this, we provide Database/SQL/Cold Fusion support and PHP/ JSP, Javaservlet support. Web Sequel LLC is also an Application Service Provider offering the customer utility services like Web-based email, Bulletin Board Services, Newsletter subscriptions, Chat services , Search Engine optimization (optimization) and detailed site monitoring and record.
We provide the following services:
Registration of Domains
Web-Space for hosting your web-site at our server in USA
Support & guidance in designing, uploading & managing your web-site
Our unique features:
Daily web Monitoring (24*7)
A perfect website is the one that has no problems running and that is what our firm focuses on, by monitoring the entire set-up for network connectivity, server health, URL response and more.
Round the clock support
Any firm's key aspect of growth is its customer support team. We at Web Sequel LLC, ensure that you get 24 hour technical support from our expert team with pre-defined guarantees for issues such as up-time and problem resolution.
Backup data support
Redundancy in common man's language is called duplicity and in the IT world it is regarded as something negative but when it comes to web designing it means "increase in reliability". Under our customized backup program we save your data on a daily basis regularly
Encryption services
Without secure firewall system your critical data can be leaked, we ensure that your data is safe by using the world's number one firewall system.
Website Promotion Details
At Web Sequel LLC, we are never short of newer services help you get an edge over all your competitors. Providing you a choice of website promotion schemes like submitting your pages to search engines, optimizing the website, tracing people visiting your website and much more.
We have relationships with the best hosting service companies on the planet. Shared "virtual server" or dedicated "co-hosted" service. We supply care free and cost effective solutions.